 SASE ROI
What's the Value of Your SASE Investment?
Investments into Open Systems SASE Pay Off
30%
Savings on set-up costs
10%
Reduction in annual operations costs
50%
increase in productivity
Reduce Costs and Complexity
Forget about the headaches of deploying and operating disjointed, expensive point-services. Drastically reduce complexity by leveraging a unified SASE solution. Explore how Open Systems SASE outperforms traditional managed services providers when it comes to setup, annual operations, and technology costs.
Reduce Downtime and Improve Productivity
By providing a performant and reliable SASE platform, Open Systems helps organizations reduce downtime, improve the efficiency of network and security administration, and increase user productivity.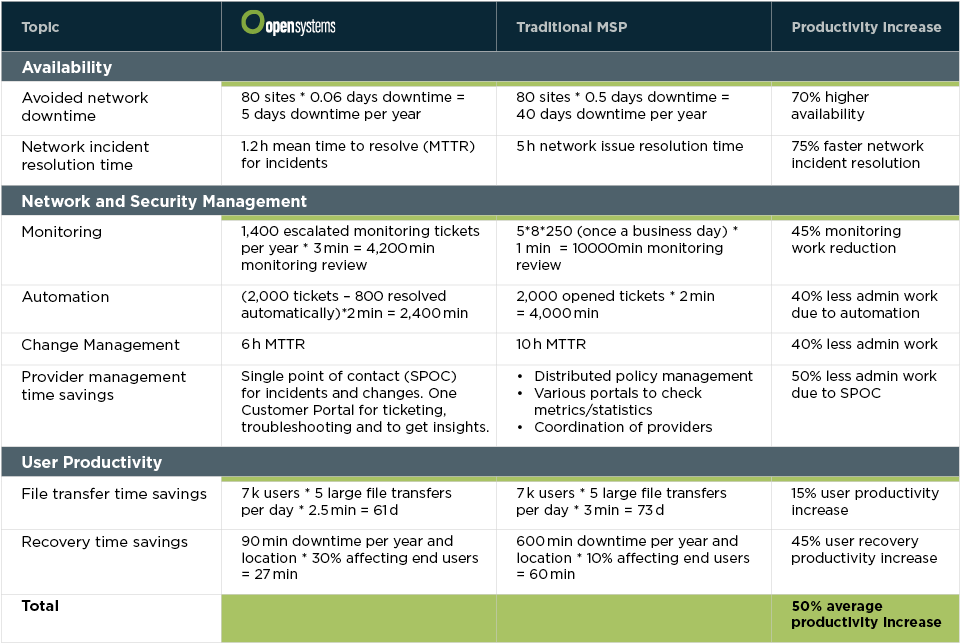 Benefit From a Future-Proof Solution
Don't worry about rigid, inflexible architecture which doesn't match your infrastructure needs. See how Open Systems' future-proof, end-to-end engineered SASE platform can help you solve the challenges with your current managed services provider.