Operations
All Day. All Night. Every Day. Every Night. Globally.
Count on our global SOC and NOC experts to manage your security and network environment 24×7 anywhere.
All-Inclusive 24×7 L3 Operations (NOC) – Securing the availability and stability of critical ICT infrastructures
All-inclusive 24×7 Expert-Level Operations (SOC) – Dedicated threat detection, investigation, containment and recovery
Proactive Threat Hunting – Technical exploration to optimize threat detection
Keep Calm and Call Mission Control
Our highly skilled, certified Mission Control engineers monitor your systems proactively and react to breaches as they happen. They work with your IT staff according to clearly defined processes, with sign-off, in order to review and perform global changes at your request.
Our service reliability is unmatched – we are committed to responding to and acting on your direct feedback in the spirit of uncompromised delivery, effective collaboration, and positioning you for business success.
SOC Around the Clock
When a breach occurs, we are equipped to handle it. Open Systems engineers triage, investigate, and escalate true positives or suspicious behaviors based on specific, predefined, custom guidelines, developed for each customer. Security analysts then investigate and act, working with your IT team on containing the threat and cleaning the affected systems. Because every incident is unique, you determine together what went well and what could be improved, thus steadily improving and preparing for the next challenge.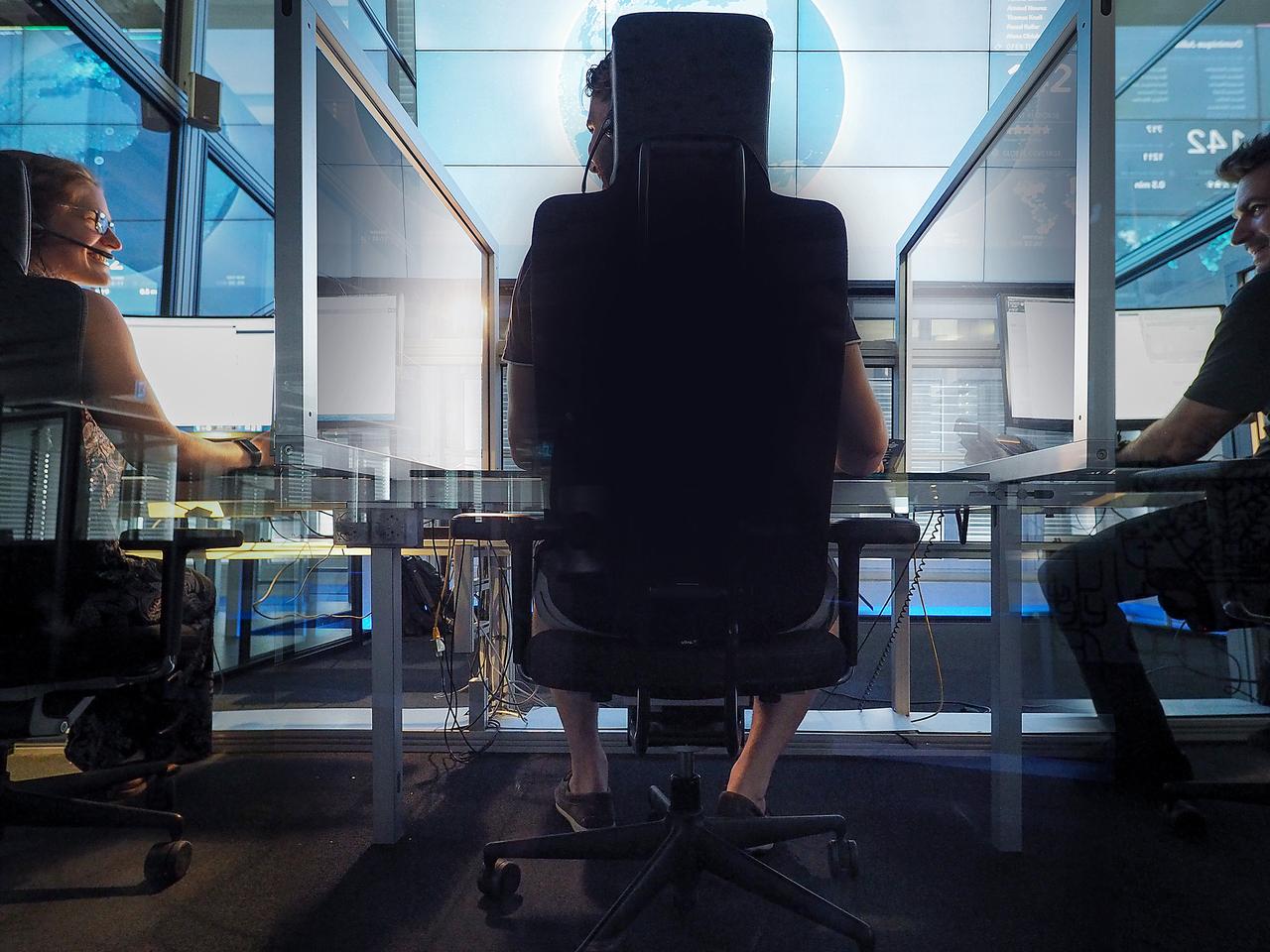 Proactive Threat Hunting
Not only do Open Systems engineers and analysts address tickets and operations, they also put into practice what they have learned on the front lines, managing technical exploration to optimize threat detection, in order to be more effective next time they talk to you.
They constantly work on alerts and incident tuning, with the aim of steady and long-term improvement of your security posture.
Open Systems Service Plans
Our service plans combine 24×7 expertise to connect users, apps, sites and clouds while detecting and responding to cyberthreats – all unified on an intelligent platform.​​​​
SASE+ Service Plans
Our SASE+ service plans consist of network and security products which are provided on a unified platform and delivered by a managed service.
View SASE+ Service Plans
MDR+ Service Plan
Our MDR+ service plan consists of detection and response capabilities which are enabled by log analytics on a central platform and remediation functionalities delivered by a managed service.
View MDR+ Service Plan