 SOC as a Service (SOCaaS) Solutions
Securing Your Network From Its Core to the Edge Requires a Team Effort
A SOC (security operations center) is a security team that works with organizations to protect against cyber attacks.  SOCs are staffed by cybersecurity experts, analysts, and engineers who know how to detect and respond to security breaches and prevent future incidents.  They use policies, procedures, and special tools such as a SIEM solution, to accomplish their goals.
Bad actors understand how and where to attack ever-expanding networks successfully.  Many attacks are becoming more sophisticated and aggressive, utilizing AI and machine learning to accomplish their goals.
Too Many Threats – Not Enough Resources
Many internal security teams don't have the resources needed to confidently secure their entire network against all cyber threats.  New network extensions and variations add to their already stretched infrastructures.  The attack surface and probably of a cyber-security breach continue to increase.
More users are working off-premises
Not all devices used for work are managed and secure
Applications and sensitive workloads are running in cloud environments
User traffic in the public cloud and on the network edge is increasing exponentially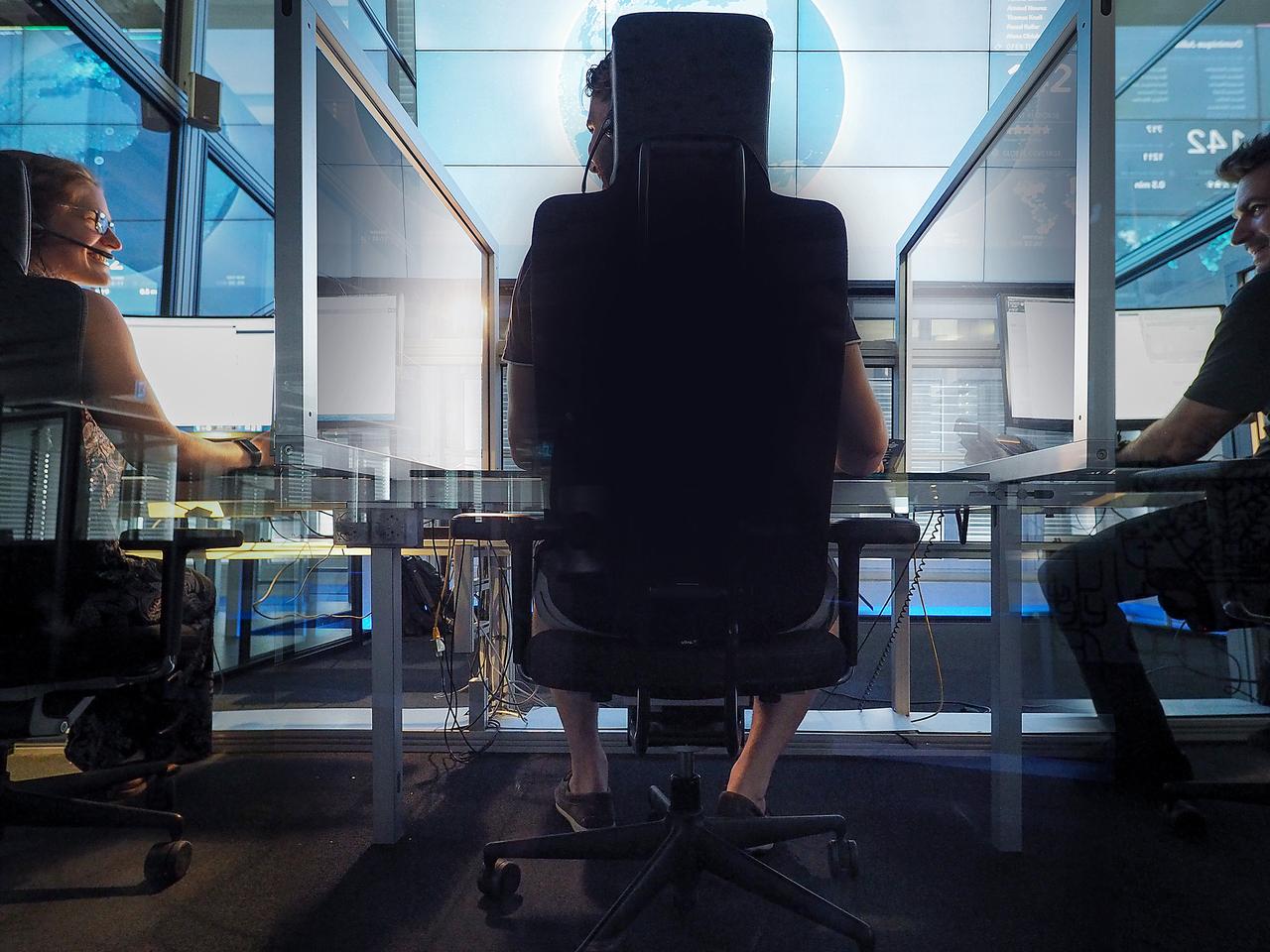 Download our latest eBook. This new approach to networking comprises a set of truly integrated, cloud-managed security services delivered on-prem or in the cloud with centrally managed security. Learn how to:
Reduce complexity and operational overhead
Deliver ease of use/transparency for users
Enhance security with zero-trust network access
SOC-as-a-Service Offers a Simple Solution
New security threats, coupled with ever-changing networks, are causing organizations across the globe to adopt a SOC-as-a-Service (SOCaas) strategy.
Companies are augmenting or replacing their internal security efforts with a cloud-native,  subscription-based SOC service.  SOC network security services help CSOs feel confident that all their users, applications, and data are protected. SOC services, such as those offered by Open Systems, include,
24 x 7 x 365 continuous SOC monitoring by security experts
Highly skilled and experienced globally connected cybersecurity experts
Utilizes leading-edge cybersecurity technology, including AI and machine learning
Single-pane-of-glass for simple command and control
Security system maintenance and updating
SOC network security planning and future-proofing
Regulatory compliance management
Extend Cybersecurity Services
Across Your Entire Network
The SOC-as-a-Service market is expected to grow at a 28% CAGR through 2025. More and more organizations are adopting a SOC-as-a-Service strategy to combat the increasing volume and complexity of cybersecurity threats.
Please contact our customer advocates to learn more about our industry-leading SOC-a-as-Service. Open Systems delivers the confidence and technology you need to detect and remove existing and future security threats across your entire network.