Contain Threats and Simplify Management with Open Systems' MDR
reduction in annual security cost
reduction in security breach impact
average breach impact reduction
Add Expert Insights to Automated Intelligence
Many organizations face growing threats, too much complexity in cybersecurity stacks, and a shortage of skilled security analysts. MDR service providers like Open Systems can deliver the following capabilities in a packaged model:
A focus on high-fidelity threat detection and validation, geared toward attacks that have bypassed preventative security controls.
Remote incident response investigation and containment activities beyond alerting and notification.
A common delivery platform for all customers. The platform uses TI, custom analytics and machine learning (ML).
Don't Lose your Reputation to Data Loss
In the event of a data breach, businesses and public sector agencies face tremendous costs—and even the potential for criminal penalties—for non-compliance with various privacy laws. A breach can also cause significant damage to a brand or to your agency's reputation.
Read this white paper to find out how MDR can protect you from experiencing a breach.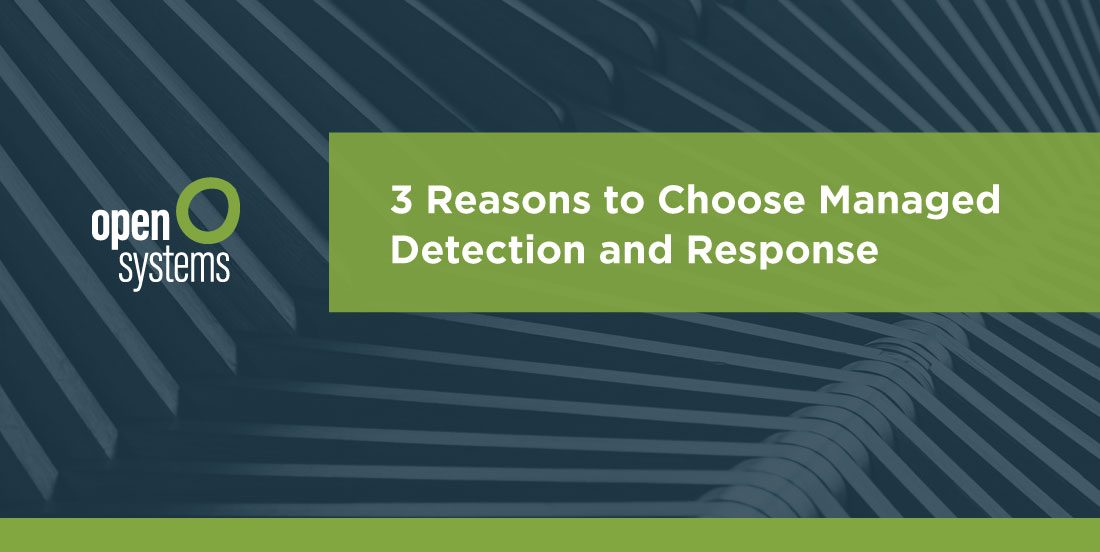 Outcomes, Not Alerts
Continuous monitoring services through Open Systems MDR, built on Microsoft Azure Sentinel, help overburdened IT and security staff with the challenges of digital transformation. Our managed security service provides a 24×7 SOC that uses advanced hunting queries and machine learning to hunt, identify, and stop attacks. 
Watch Microsoft Switzerland and Open Systems discuss the benefits of MDR.